WHO IS NAOMI?
Naomi exploded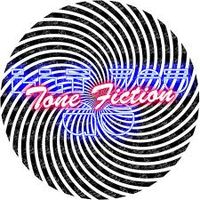 onto the scene with the dance single "Let You Go" in 2013. Signed to Sleazy Deep Records, the song was played in Europe and featured on an Ibiza compilation album of that same year.
She began recording her debut 'Intuition' in 2016, whose tracks were picked up by BBC Introducing, Shoreditch Radio and Future Radio. Her single Dream Lover reached the semi-finals of the UK Songwriting Contest 2016; she was Regional Finalist in Open Mic UK 2016 and finalist in the East Anglia Music Talent Awards 2017. She has performed for the Norwich Arts Centre, Grapevine at the Guildhall, The Voice, Open Mic UK, Norwich Sound and Vision Festival, and a host of local events.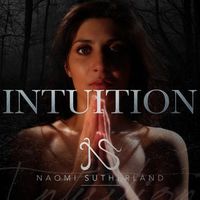 "Dream Lover, so good, I kept dancing round the office when I heard it" Jay Lawrence, BBC Introducing  
"Dance of Life is another level" Gary Standley, BBC 
"Ethereal yet powerful Naomi Sutherland's voice is out of this world. With her haunting melodies and beautiful lyrics, this is an artist destined to be huge." Tasha Smith - The New Music Show on Shoreditch Radio
"I had the pleasure of listening to Naomi's debut release. I found her enchanting voice, bewitching lyrics and artistic intensity really compelling. I still want to make her next record! She's all heart & soul!" Steve Greenwell (producer for Joss Stone)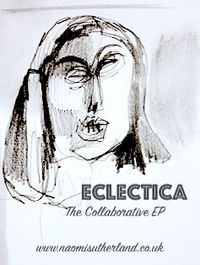 Naomi was then invited to host her own music night at leading nightclub Gonzo's Two Room in Norwich. Named Eclectica, it showcases a range of talent from the city and surrounding areas, themed each month. Working with a team of local talent and collaborators she named her next EP Eclectica, The Collaborative EP. It features an eclectic mix of styles and serves as the precursor to her debut album, which tells the story of how she lost her voice as a teenager and found it again in the most unexpected way. 
INTERESTING FACTS ABOUT NAOMI 

The first song Naomi ever sang in public was 'Voi Che Sapete' from Mozart's 'Marriage of Figaro' when she was 12 years old. She still does not like the song. 

Naomi had crippling stage fright as an early singer and burst into hysterics on stage in front of her whole school when performing the duet, 'Gin a Body'. 

She was described as an "exceptional talent" as a young singer. 

She likes a range of music, but most identifies with Kate Bush and Stevie Nicks. 
The best concert she ever saw was the Russian State Symphony playing Tchakovsky, Shostakovich and Prokofiev.  

The first single Naomi released was in 2013 under Sleazy Deep Records. It was written in the studio and recorded in four hours, viewed on Youtube 36,000 times and received radio play around Europe. It was her first time in a studio.